By Erika W.
Parulina has extended the company's couture jewelry line with the launch of "The Arabian Nights" collection. Designer Parul Kuki Seth has combined vivid pink tourmalines with rose-cut and pavé-set diamonds in grand designs suitable for red-carpet and black-tie events. Notable pieces include substantial 3-stone rings and elaborate drop earrings with an Eastern influence. Blackened silver, rose and white gold provide a canvas for mixed hues of pink tourmaline with pavé diamond highlights. Some designs are interchangeable–a pair of earrings (shown below) can be worn two ways with either the tourmaline or pavé diamond side facing forward.
"The Arabian Nights" collection can be found at select boutiques including Broken English, Ikram, and Aris on the Coast.
Photos courtesy of Parulina.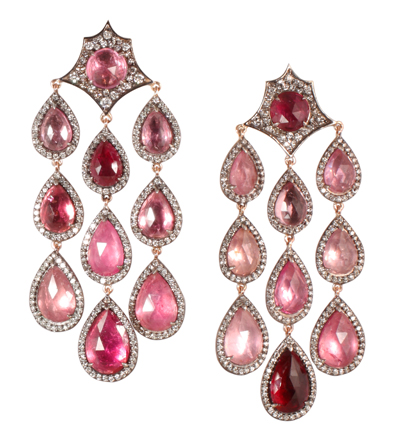 Pink tourmaline (29 carats) and diamond earrings (4 carats) in rose gold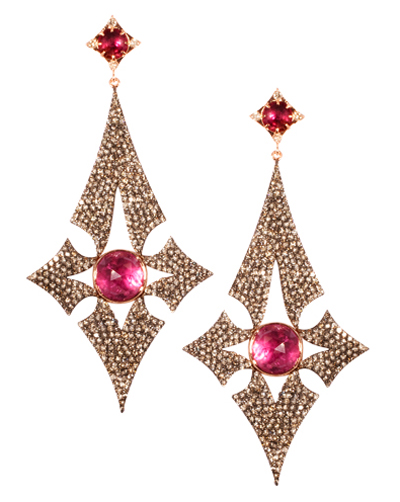 Pink tourmaline (7 carats) and diamond (5 carats) earrings in rose gold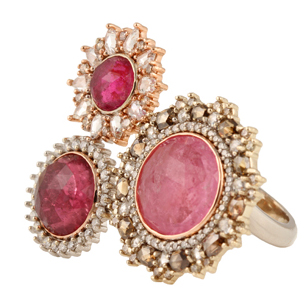 Pink tourmaline (11 carats) and diamond (3.5 carats) 3-stone ring in rose and white gold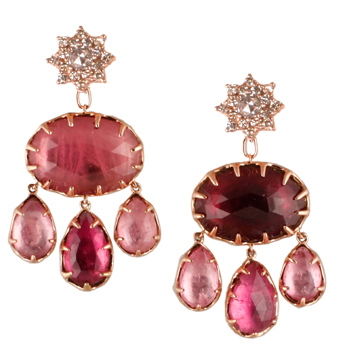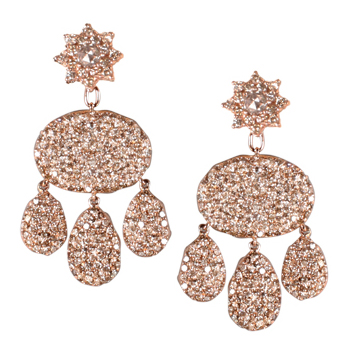 Interchangeable earrings with 20 carats of pink tourmaline (front) and 4.5 carats of pavé-set diamonds (back)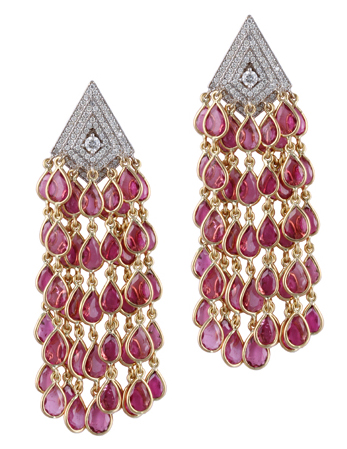 Earrings with pavé-set diamonds and bezel-set pink tourmaline drops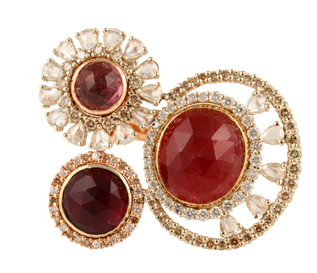 3-stone ring with 3 carats of rose-cut and round diamonds and 12 carats of pink tourmalines
Related topics:
Rose Cut Diamonds at JCK Luxury and Couture 2011
Jewelry from the 2012 Grammy Awards