Cushion Cut Petite French Pavé Crown Diamond Engagement Ring at Blue Nile
Recently we were treated to a closer look at PriceScope Member, TruLuv858's Engagement Ring and it inspired us to do a blogpost on Cushion Cut diamonds. It's no secret that we are big fans of the cut at PriceScope and are quickly seeing a resurgence in the cut's popularity. Let's take a closer look at Cushion Cut diamonds set three ways, namely, Cushion Cut Earrings, Engagement Rings, and Pendant Necklaces whilst tapping into more information and the history of Cushion Cut diamonds.
CUSHION CUT EARRINGS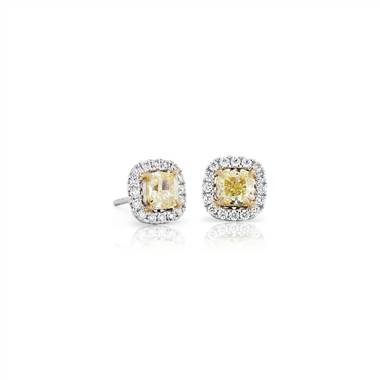 A Cushion by Any Other Name…is Still a Cushion. When learning about the Cushion Cut, the first thing you need to know is What does the name Cushion mean?  There are a variety of Cushion Cuts such as the Old Mine Cut Antique Cushion Cut, Brilliant Cushion Cut, and Modified Cushion Cut diamond.
Old Mine Cut Antique Cushion diamonds (aka Miner diamonds) can be thought of as the originator to today's Cushion Cut diamonds. They are the blueprint and their rise in popularity can be charted throughout the Victorian and Edwardian periods. Old Mine Cut diamonds are full of fire and a stunning looking diamond if you can get your hands on one. Brilliant Cushion Cut is named after it's cutting style. The Brilliant Cushion Cut diamond will definitely cost you some serious money to add it to your jewelry box as the cut is rare. Modified Cushion Cut diamonds are what you are most likely to encounter in today's jewelry stores. Some Cushion Cut's has a 'crushed ice' appearance and is a wonderful look at a lower price point than the Brilliant.
CUSHION CUT ENGAGEMENT RINGS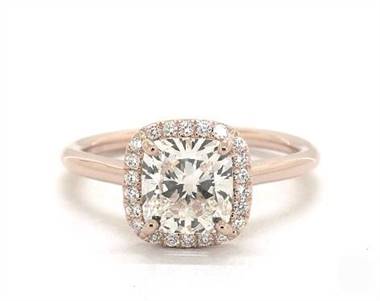 It seems like every few years the Cushion Cut sees a resurgence in popularity thanks to features by influential people. The most recent high profile event was when Prince Harry proposed to Meghan Markle with a Three-Carat Center Stone from Botswana flanked by two diamonds from Princess Diana's collection all set on a thin, Yellow Gold band. Naturally, the engagement ring seen around the world caused renewed interest in Cushion Cut diamonds.
CUSHION CUT PENDANTS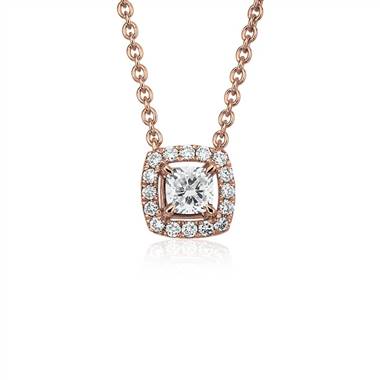 Thankfully, Cushion Cut diamonds can be found at all price points from jewelry stores in the mall to the highest of the Haute Joailleries. However, it is best that you analyze the stone you want to purchase regardless of where it is being sold. Sadly, there are no hard and fast rules for inspecting Cushion Cut diamonds like there are for other stones. So the best guide to use is your gut (does it offer sufficient sparkle, is it sturdy, is the table high or low, etc.). We advise you to use this informative thread as a guide. As you can see, even the experts agree that cushion cuts are the hardest stones to assess purely off of numbers.
Cushion Cut diamonds are fabulous diamond cuts for people looking for a diamond cut other than a Round. Its history allows buyers to select from three different types of stones at multiple price points. All one needs to do is select the stone which works best for them and add it to their jewelry collection.
If you Love learning about Jewelry- Join the PriceScope Community for Free Today!
Already a PriceScoper- Share your Cushion Cut diamond with us in the Comments section below.
Written By PS Staff