By
Erika Winters
Shy and sweet? Pink diamonds are anything but, and when it comes to value, these blush-hued stones command serious attention. The jewelry world watched with bated breath as the 24.78-carat Graff Pink set a new world record, selling at Sotheby's Geneva for $46 million in 2010. Don't have millions to spend on pink diamonds? No worries. The petal-pink gems, though rare, are being offered by more jewelers than ever before–and in a variety of sizes and prices. From Tiffany's $2 million pink pear-shaped diamond ring to Leibish & Co.'s $2,500 fancy-intense purplish pink pendant, there are many ways to add a special touch of pink this Valentine's (or any!) Day.
4.47-carat pear-shaped fancy pink diamond ring • Tiffany & Co.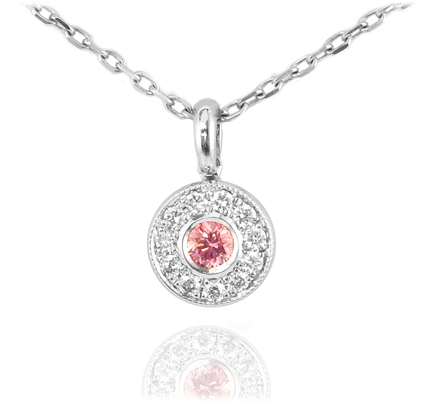 Fancy intense purplish-pink diamond pendant • Leibish & Co.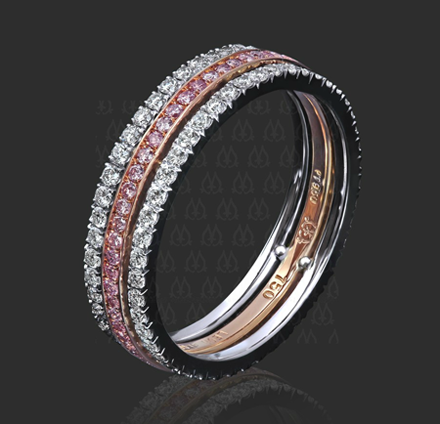 Three-strand "Marina" band with pink and white diamonds • Leon Megé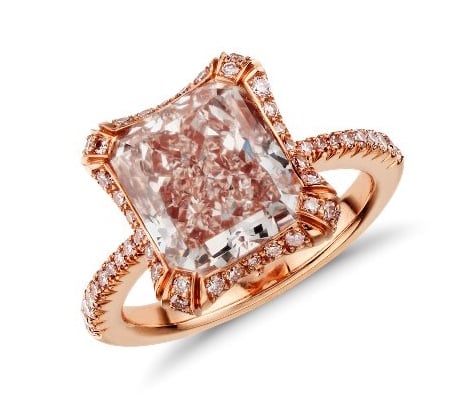 Heirloom collection fancy brownish pink radiant-cut diamond halo ring • Blue Nile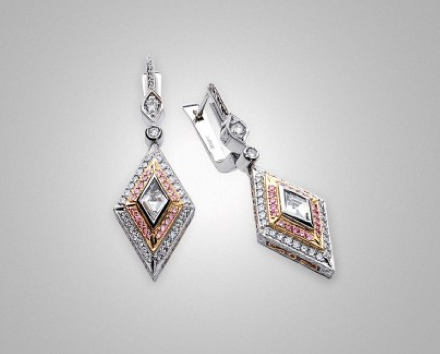 Dangle earrings with pink diamonds • Victor Canera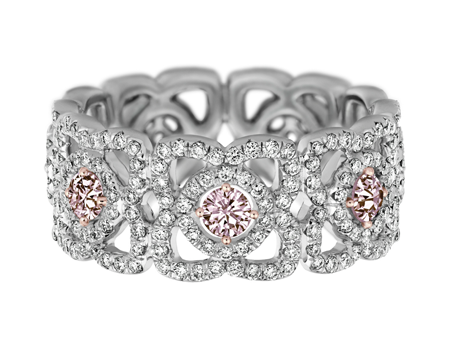 Pink Enchanted Lotus Band • De Beers
Related Topics:
Rio Tinto's 2012 Argyle Pink Diamonds Tender
Sotheby's to Auction Lauder Jewels for Breast Cancer Research
James Allen Debuts Fancy-Color Diamonds