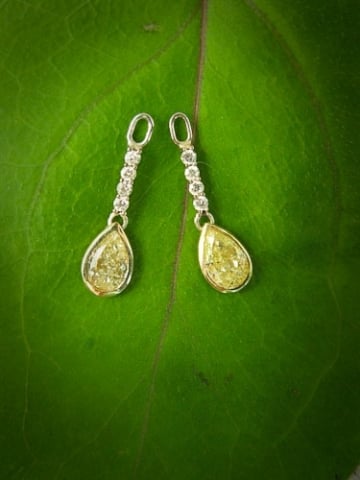 Yellow Diamond Dangling Earring Jackets
Blinkydoll shared her beautiful earring jackets with us on the Show Me The Bling Community at PriceScope.com. Oh, the earring jacket, how do I love thee? When you have a seriosly fab pair of studs and you want to occasionally rock a different look, jackets are the answer! Being able to change the appearance of your favorite earrings to create mutiple styles is absolutely game changing. Blinkydoll's jackets take her studs and create dangle earrings for an entirely different aesthetic, and really both are marvelous.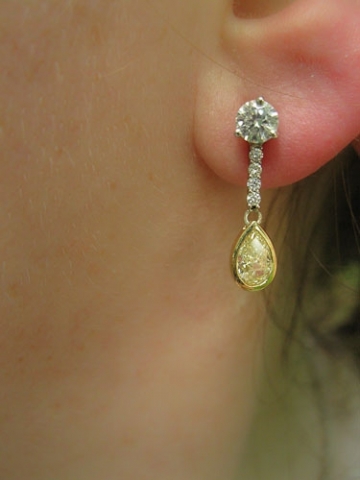 From Classic Stud to Delightful Dangle
Blinkydoll had these custom made to accompany an existing pair of diamond studs that she loved. I think these are an outstanding addition to your collection, Blinkydoll! I would love to see other earrings that you paired these jackets with!
Whole Earring Stats:
Studs = .64ctw
Yellow Diamonds in Jackets= .90ctw
Want to see the entire post with more pics? Follow this link!
On Throwback Thursdays, we take the opportunity to re-appreciate beautiful pieces that have been shared over the years!
Thank you so much for sharing your jewelry experiences with us. Keep revisiting PriceScope's past with us each Thursday!
#TBT
Love yellow diamonds? Take a moment to learn more about yellow diamonds here
Come show off YOUR fantastic bling with fellow jewelry lovers and trade professionals here