Engagement Ring Upgrades seem to be our theme of the week. This week for JOTW (Jewel Of The Week) we are celebrating PS Member Doberman's upgrade. Doberman shared this jaw-dropping True Hearts Brilliant Round Cut engagement ring upgrade from James Allen on the Show Me the Bling! forum and we are here for it!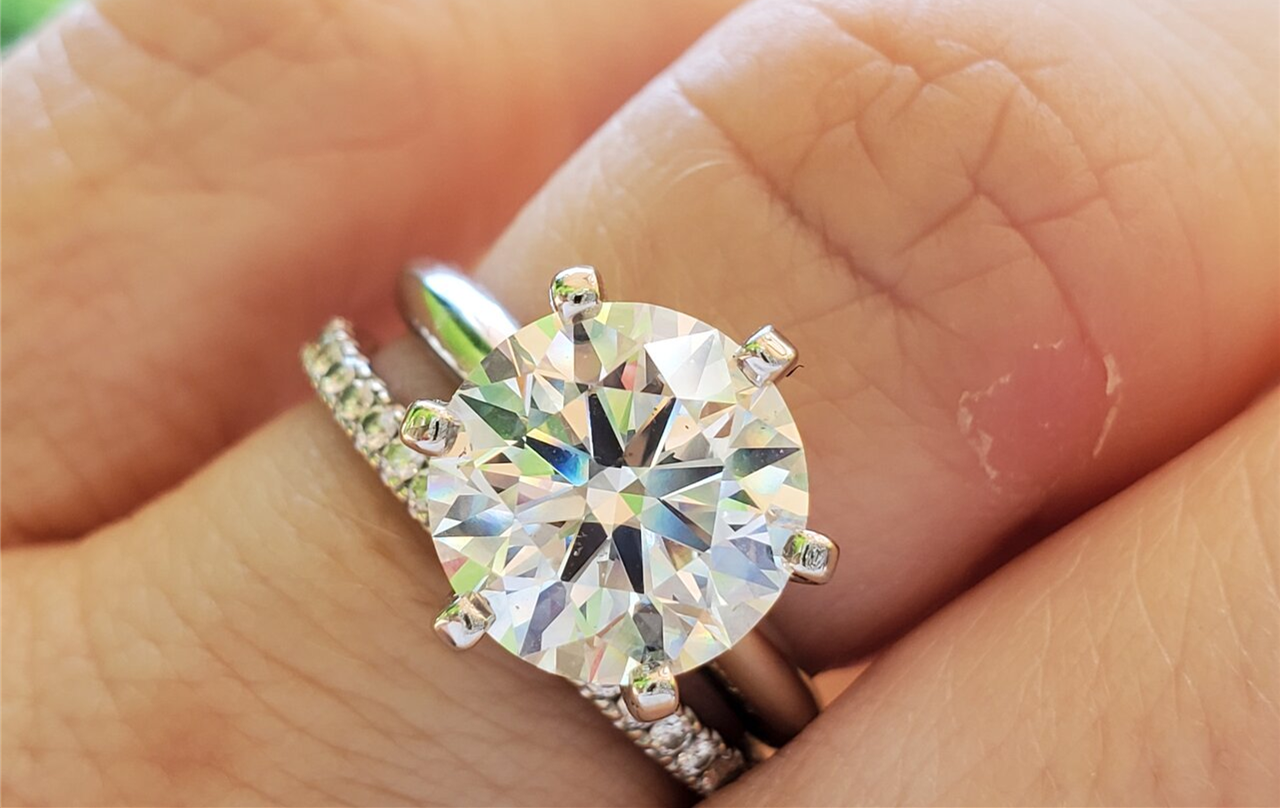 Close-Up: True Hearts Brilliant Round Cut Diamond Engagement Ring Upgrade from James Allen
I spent some time fascinated by the sparkle and brilliance emitting off this brilliant round cut. The solitaire shape suits the wearer so well. A round cut may be the most sought after choice for engagement rings on the market. However, one can get a lot more bang for their buck by purchasing a fancy shape such as a halo.
True Hearts is a trademark of James Allen and comes from its starburst pattern of hearts and arrows. Each individual True Hearts diamond has perfect internal proportions and symmetry. True Hearts has become the hallmark for the most ideal round cut diamond with the highest gem grading for cut and polish at James Allen.
THE OCCASION
A 35th Wedding Anniversary is an incredible milestone to reach. I hope that you and your partner have many more happy years together. We always love to see the bling updates so keep them coming! Congratulations on the upgrade and a Happy Anniversary from all of us at PriceScope. Visit the original post and join me in congratulating Doberman.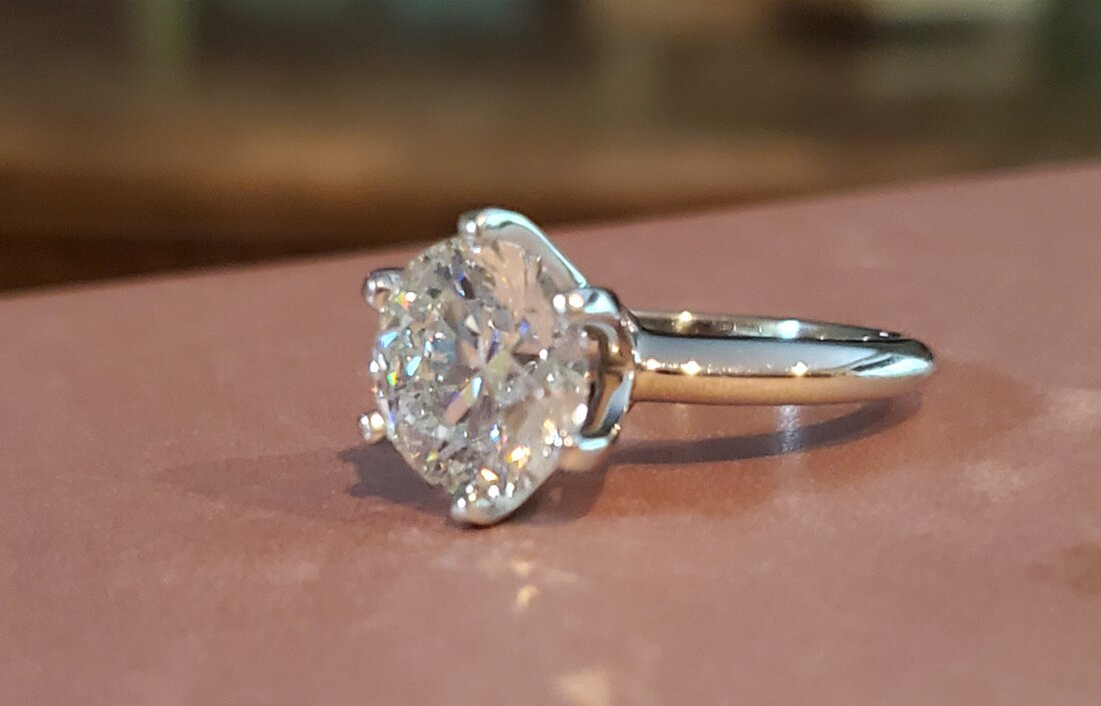 The Jewel of the Week is our opportunity to feature and appreciate a recently posted jewelry from the Show Me the Bling! forum.
Written by Kayti Kawachi of PriceScope Inc.