One thing that nearly all PriceScopers have in common, is that we love an Engagement Ring Upgrade! Katedrac shared her marvelous 3ct round engagement ring upgrade with us on the Show Me the Bling forum, and we are happy to feature her piece for Throwback Thursday! This was the glamorous gift she received for her 10th wedding anniversary.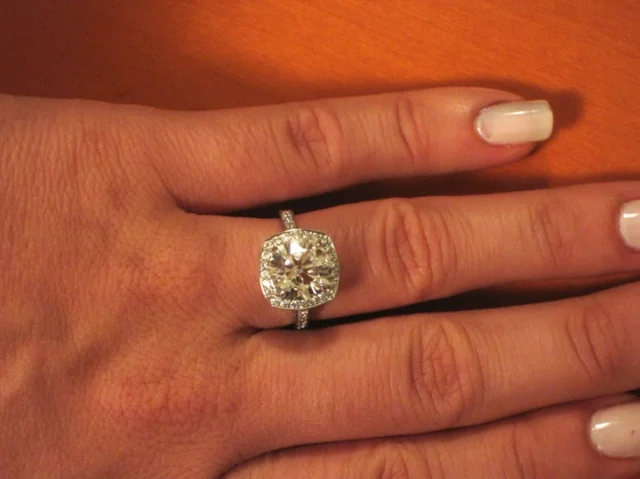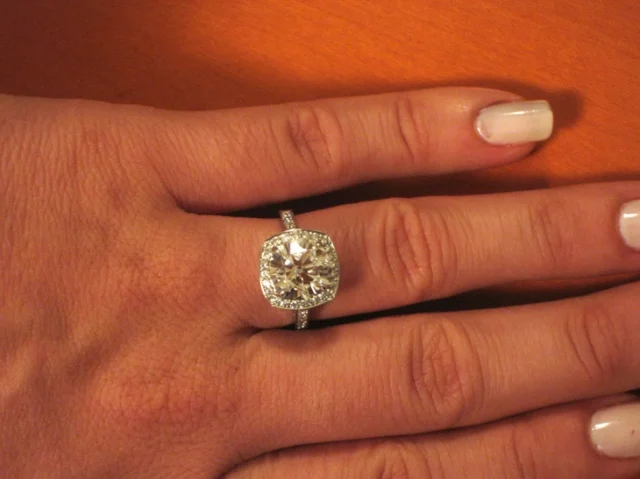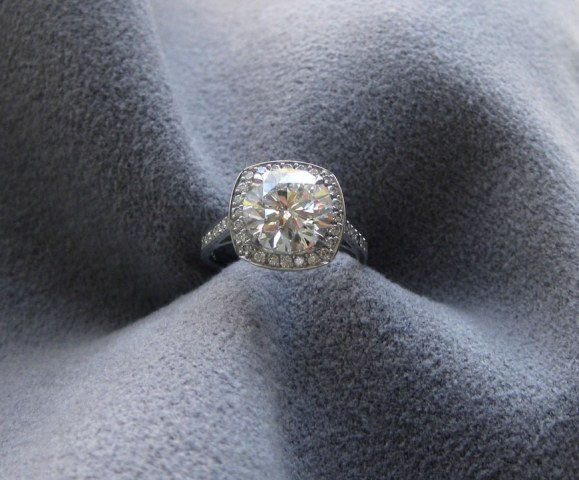 Like many PriceScopers, Katedrac found us when she and her partner were doing research in preparation for an upgrade. Many come to PriceScope to educate themselves when shopping for diamonds and diamond jewelry. Learning how to get the best value for money. Many stay on to interact with the PS community members. What is most impressive is how well the PS community has embraced each new member over the years. Through initiation and celebrating each new purchase. Katedrac's engagement ring upgrade was a cause to celebrate!
Moving up from a 1.25ct round solitaire, Katedrac was not a fan of the Yellow Gold and knew that her upgrade would be Platinum. The halo on this ring is gorgeous and the tulips in the gallery add a feminine touch. This ring was designed 10 years ago, and I really hope that we get the chance to see further upgrades in the future. I know that she was hoping for a new eternity band for her 15th anniversary, and would love to know what 20 brings!
THE STATISTICS:
Carat Weight: 3ct
Color Grade:  F
Clarity: VS2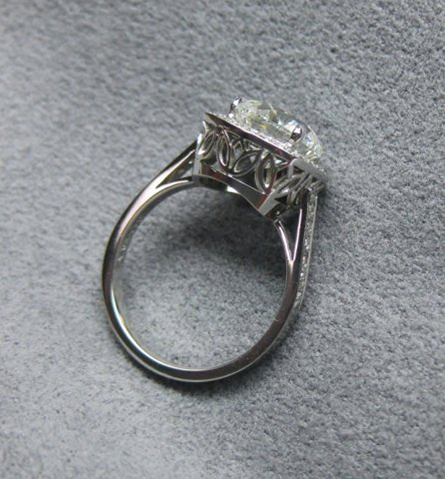 Visit the original post with more pics and join me in congratulating Katedrac!
On Throwback Thursdays, we celebrate beautiful jewelry pieces that have been shared on the PriceScope forums over the years! Join Us next Thursday as we pull out yet another post from our archives.
Interested in Aquamarine colored stones? Read this blogpost featuring a variety of aquamarine jewelry.
Written by Kayti Kawachi of PriceScope Inc.