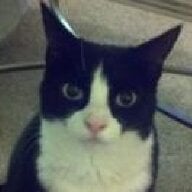 Joined

Aug 8, 2005
Messages

40,225
Okay so... the economy is in the tank, people are getting laid off left and right, and everyone is feeling the pinch.
But we all love us some bling.
SO... what is your very next jewelry purchase going to be (or what did you buy if you just purchased something)?
Is it for a special occasion?
And how it the economy affecting your purchase (if it is)?
And if you have pics or links... would love to see.
Me: Diamond Pendant.
Special Occasion: Our 10 year dating anniversary (the last one we will celebrate now that we are married).
Economy: Yes, it did affect my choice. I probably would have gotten a pear solitaire bezel pendant, but that would have cost significantly more than what my budget is now. So I'm getting something LOVELY with lots of smaller diamonds in a large pattern instead of a solitaire.
Pictures... fairly soon

.