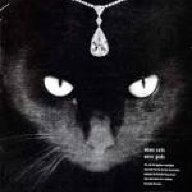 Joined

Oct 19, 2015
Messages

29
Hello,
I need your expertise on this diamond I am interested in. I have searched these boards and researched as much as I can. It's a
blue nile
diamond, J colour (which I don't mind), 3.10 carat VS2 Ideal cut (they say its eye-clean) GIA ex/ex/ex.Strong Flouresence. Depth 59.8%, Table 61.0%. L/W 1.01. Girdle: medium to sl thick. Cutlet: none. Cost approx $31k.
I did a HCA calculation and it came up as 1.9 (if I did it correctly that it).
Here is the link:
http://www.bluenile.com/ca/build-your-own-ring/diamond-details/LD06347630
I just want to make sure its a good choice?
Thanks so much for any advice you have!!