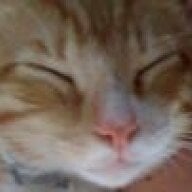 Joined

Jul 20, 2008
Messages

2,550
I suppose that a D could be a status symbol for some. To me I want it to look as white as possible, but I don''t need a D. Maybe if I was a multi-millionaire and had nothing better to spend my money on I would go with no color no flaws, but to me as I sit today as long as it is below L I am happy. I don''t even mind small flaws as they are character to me. Nothing nature creates is always perfect. The fact that nature creates something as beautiful as a diamond is enough to blow me away.

I am not opposed to fancy colors. In saying that I don''t think that I would spend money on a yellow or even chocolate diamond. I would go pink or blue though. It is all in preference.

If I were to see a high color diamond in beautiful setting I would not think anything less of the diamond because it is not white. I like white diamonds in white settings. I don''t even like yellow gold, but that is just me.