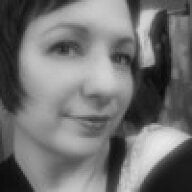 Joined

Jul 7, 2003
Messages

2,201
This post is not directed to anyone in particular nor I am writing this to upset anyone either...
Just somewhat venting out perhaps?
Is owning a colorless diamond (like a D color) a "status" thing for people?
I mean, I
like
colorless diamonds but to me... they are MEH ( on me ) I love to admire them on other people though.
Years ago I discovered the "lower" end of the spectrum of the color grading scale and a new world sorta opened itself to me that I never knew I''''d find fascinating... I LOVE yellow-warm diamonds. I just do. Their color flashes dance is just mezmerizing in my eyes and they have a personnality that I have not been able to find in other stones...
I think sporting a warm colored diamond in a white setting is all about personnality, just like a haircut.
To me, there is no right or wrong. I think a Z colored diamond would look aweomse in a rose gold setting. I think that a J-K-L looks great in a white setting, either with yellow diamonds in a halo (a la DiaDiva ) or even with pink diamonds! There is no boundaries and the sky is the limit! It''''s all about creativity here and how we can put in real our own preferences... Diamonds, colored stones, gold colors etc can give us such a beautiful canvas to open creativity... I just love to see what people do with that canvas... I guess I love PS and all of the beautiful people on here and the wonderful eye candy that is shared...
Hmmm... After reading my post, I guess it doesn''''t really have a point lol. Just thinking aloud...