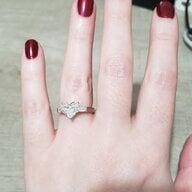 Joined

Nov 15, 2019
Messages

520
I received a pair of earrings years ago that I just don't wear as they are very heavy. White gold with small pave diamonds in a flower shape.
They sit on the ear but have a clip backing.
Is there a jewler who can somehow put these onto a necklace? I guess they would need to create the necklace or a bangle & incorporate the earrings?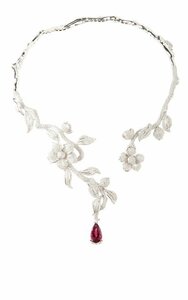 Not as elaborate as this necklace but in this vein of the flowers being incorporated.
I dont want it to look like they were just randomly put together.
Or a similar look to the Bulgari fiorever bracelet (sorry cant attach a link to it) ?
There's no good local jewlers here, and certainly not one who can customize such a piece- if it's even possible.
So ideas where to find a trustworthy jewler to do this, and maybe what to expect in terms of cost?