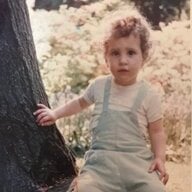 Joined

Jul 8, 2011
Messages

2,419
Hello!

I recently had a ring made with a 3 carat heat ruby of Burmese origin. I have always heard of the term "fluorescence" on this board but never actually viewed it in person until today!
I went to my jeweler for another matter and he just happened to have a UV light handy to show me. It was really a sight to see.. very exciting. I would love to know what the fluorescence of my stone means. Does it just confirm that's it's heat treated or where it was mined? Is a stone with fluorescence more or less prized than one without. Any information would be truly appreciated.
Here are a few pics.. first unset.. and then set.. one in just regular daylight and one under the UV light.
Thanks in advance.