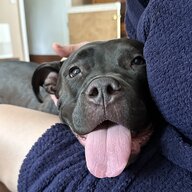 Joined

May 24, 2018
Messages

201
I am so excited to introduce you to my new Rolex Submariner! She is a 116610LN, fresh from our local AD yesterday. (And yes, she still needs a name!) This watch is so special to me because it celebrates a couple of very special achievements that were a long time in the making: my recovery from severe depression, and subsequently earning my second degree black belt.

During that long time, I admired my husband's Sub. I loved that it was so ridiculously practical. Everything about it was made to be used. The face was huge and easy to read in all light. Lume made it easy to read even in total darkness. The timing bezel was hugely practical, even if not actually diving (we're certified but I don't remember the last time we went!). I time things in everyday life constantly! I loved that its ceramic was a gorgeous shiny material but also incredibly durable. I loved the micro adjustments possible via the glide lock on the bracelet, because I swell a lot.

When I realized I wanted a Sub, I naively suggested to my husband that we could share his. (Shut up, I can hear you all laughing). Yeah, that went exactly nowhere. I even offered to buy him another watch so that we could alternate. No dice, he said. It is the perfect timepiece and by God, he will wear it every day. K

So I decided I needed a Sub of my own. When I bought my husband his Sub, I simply went down to our local AD (authorized dealer) and picked one out of the case. Things have changed. Oh good grief, have they changed. When you walk into an AD now and look at the Rolex case, it contains women's models and some men's Datejusts. Maybe a Milgauss or a Yachtmaster or a two tone Sub. Never any stainless steel sports watches. There's a global shortage due to insanely high demand. Rolex is making the same amount they always have been, but the market has grown so much, especially overseas, that it means there are very few timepieces per potential customer over here. There are huge wait lists for all the sports models. I put my name down at both our local ADs and prepared to wait. I was told at one of them it would be a good year and a half to two years.

I scoured the watch forums and learned that this is basically the way it is now. The advice is to develop a relationship with the AD—to make sure they know you and like you and understand that you really want to wear the watch. So I did. I visited the store whenever I was in the area and texted with my salesperson regularly.

It has been a little over two months. I got the call yesterday that they had a Sub for me. I was so excited.

Here it is. It is a nontraditional watch for a female, but since it is celebrating a nontraditonally female achievement I find that appropriate. I'm also pretty tall and it seems to fit well on my frame.
Fantastic things to celebrate! Congratulations on getting healthier, your 2nd degree black belt and your sub! All three are amazing.