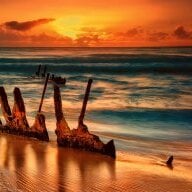 Joined

Aug 29, 2014
Messages

4,197
Ariadne_Theia|1458671484|4009474 said:

I do have to say, I have seen a few posters in some wedding forums/advice columns where the women want a certain ering and the man doesn't want to spend over x amount even though he has just spent many times over that money on his hobbies because diamonds are useless and xboxes/4runners/cars have function. So I think sometimes we don't see the other side of the equation. If a guy comes on and says, my gf wants a 2 carat ring but my budget is 7k, maybe she didn't get 2 carats from nowhere. Maybe that's what he could afford, if he spent the same on the e ring as on his new fishing equipment and he just doesn't see the point.

Obviously, this is not true in most of the cases of budget mismatch we see, but I think we forget that this is the other side. I know I have friend who had this problem, on a much smaller scale.
No one should be spending someone else's money. Whether they can (in an outsiders eyes) afford it or not. I don't think someone would appreciate their partner telling them they shouldn't spend THEIR money on bags or shoes because they have no point.
Once finances are combined, I think it's a slightly different story. But as bf and gf, separate entities, a gf does not have the right to spend her bfs money.