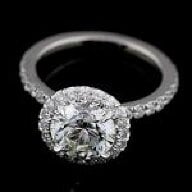 Joined

Dec 7, 2004
Messages

1,226
As the title says: Why are we talking diamonds at this time?

What size center stone should I get?
What color or clarity?
What type of studs should I buy?
The list of topics goes on and on.

I think it is selfish. We are all living through an epidemic of such huge proportions to our health, safety, welfare.
This thing is spreading and not under control. People are scared. Mental illness is surfacing.

And we are talking diamonds? Really?

I am not saying shut the forum down, but have some priorities. I am sure that people on ventilators would love to have the discussion about diamonds, but they cannot.

What I think should be shut down is the topics above and all the other selfish stuff.

Wishing good health to all PSers And your family.