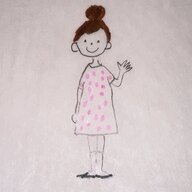 Joined

Feb 2, 2016
Messages

10,864
$35 for the lot, mind you it took three hours of sifting to find it all. Please don't mind the flosser in one of the pics (DH was helping to untangle some chains).
In the first pic on the right there are three watch chains, the one on the far right is Marked Simmons, next to that is a 12k gold filled long chain, next to that one is a watch chain with some sort of animal head (dog? Crocodile?) and next to that one is the last watch chain marked CRH Co (I think) 12K gold filled. The silver chain next to that is marked Espo Sterling and finally the wire necklace with the rhinestones is stamped "NY".
Other highlights:
Three vintage Hallmark pins (drummer boy, cornucopia, Valentine's dog).
Boucher daschund brooch
10K Enamel flower brooch
12k gold filled coral flower pendant
12k gold filled jasper and leaves bracelet
Hickok jockey tie bar
Sancrest squash Blossom earrings
A Hartford Whalers ring (probably only Nutmeggers would appreciate lol!)
A sterling turquoise brooch marked Sterling Mexico with a crown
Swank Ubangi warrior cuff link (I bought a single cuff link a few visits ago and found the match today!)
Not really old but two Troll beads a dragon and guardian angel both are solid silver