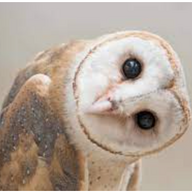 Joined

Sep 10, 2003
Messages

6,896
Actually, it was a kind of meandering word salad in which she seemed to say Gabbard was being groomed to be a Russian asset, not that she was one. There's a difference. One is within her control, one isn't.

Since Gabbard was polling at somewhere around 2% at the time, she's going to have a pretty tough time asserting damages.
She's suing for defamation which I find reasonable (even if she has no chance of winning) considering how prominent Clinton is. It's being reported that Clinton is saying good things about Biden. She's probably schmoozing for vp (and yes I realize I'm cynical about her).
The case will come down to whether or not Clinton statement's were "statements of fact" or "statements of opinion."
time.com
When discussing the Democratic presidential primary, Clinton said that "somebody who is currently in the Democratic primary"—she does not use a candidate's name—is being groomed by the Republican party "to be a third party candidate."
https://time.com/5788779/warren-bloomberg-ndas-contract/
"She's the favorite of the Russians," Clinton continued. "They have a bunch of sites and bots and other ways of supporting her so far. And, that's assuming Jill Stein will give it up, which she might not because she's also a Russian asset. Yeah, she's a Russian asset."