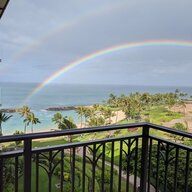 Joined

May 11, 2013
Messages

6,383
Indeed there is so it's one of the reasons why I am willing to pay more taxes and I'm willing to support my candidates.
I don't know who is a socialist, Bernie says he's a democratic socialist, quite a difference there, maybe AOC? I read all the time that people say Bernie's a socialist and the republicans use the canard, but the things that Sanders wants to offer Americans are not total socialism.
What is a Democratic Socialist?
A democratic socialist is someone who believes that the government should provide a range of basic services to the public for free or at a significant discount, such as health care and education. Unlike socialists, democratic socialists do not believe the government should control all aspects of the aspects, only help provide basic needs and help all of its citizens have an equal chance of success.
We all have beliefs, I believing in giving a helping hand, not a lifestyle, since Clinton was president public assistance is no longer a lifestyle choice. I could put up a pointer or 2 but if you want to read about it it's all around the web.
Do you think the USA is just "giving away money"? I don't. I believe we are doing a poor job of assistance for the underclass. I don't believe everyone is able to catch that fish you speak of. I believe in Keynesian economic policies. There is always a certain percentage of a population, our US for example who are unemployable. If you read below you will see the breakout of why they are not employable, when I was taking econ way back in the day, one of my professors said there would always be about 4% of the unemployable who just cannot work.
People who are neither working nor looking for work are counted as "not in the labor force," according to the U.S. Bureau of Labor Statistics. Since 2000, the percentage of people in this group has increased. Data from the Current Population Survey (CPS) and its Annual Social and Economic...
www.bls.gov
I would not be here on my expensive(ish)
laptop if it were not for the graciousness and kindness of the American taxpayer.
It's great you purchase warm meals for the homeless. I have never done that, I prefer a different way, training, psychiatric help, a type of safe place to live, drug addiction rehab, AA programs (a lot of AA programs one must drive to, I went to tons for my family members) most homeless are either drug addicts, alcoholics or mentally ill.
I think you are mixing apples and oranges, no one thinks that a person is just going to get a handout, we are talking about a % of the population that cannot work. Children are the largest recipient of SNAP.
I'd say the republican way of 'pulling up their bootstraps' has done nothing for the economy or people. But as I said up above, people have and are entitled to their opinions on our country and that is why we vote.
Peace.
I think you are making a pretty extreme statement. I don't count myself a Republican, but I think there is a fine distinction between caring about something, and directly giving money.

For me, opposing broad socialist policies is because I believe in teaching a man to fish vs giving a man a fish. You don't solve the problem of poverty by simply giving free money away. There are other underlying causes of poverty, and giving away money is what I see as a band-aid solution.

I have purchased warm meals for many a homeless on the street. Under no circumstances do I feel comfortable giving them money, because I've heard a lot of people on the streets are there because of drug addiction, and that's what they'd spend cash on. Does this mean I do not care for the homeless, then?

FWIW I do support Warren's plan for Medicare for all, because it taxes only the top 0.1%, which I'm certainly not a part of. Bernie would go into this taxing everybody. Right now I pay $0 for premiums, so anything compared to $0 is infinitely expensive. Warren, however, has promised she will not increase the cost of healthcare for the middle class, which is why I support her.