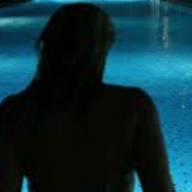 Joined

Mar 7, 2011
Messages

5,028
OK, I posted this question in another thread but thought that I might get more response here.
I have a fancy cut diamond (step cut) and so therefore my certs and appraisals don't have a cut grade. Some I'm wondering what would happen if I lost or damaged my stone and my insurance company decided to replace the diamond? Would they simply pick any stone with the same color and clarity grade? Would they consider the dimensions or w/l ratio of the stone?
I spent months researching and educating myself about emerald and asscher cuts, and hours and hours shopping and travelling to different jewelers to compare color and cut, I hate to think that if something horrible and unspeakable were to happen that I could end up with any old stone. I mean, I don't have to tell any of you that even stones with very very similar grading and cut can perform very differently, and I spent alot of time looking for a step cut that had more fire than was typical, and.....and........

I guess the best advice would just to be very diligent and careful and not take unnecessary risks while wearing it, but well....life happens right?? Maybe...hopefully' my take on how the insurance company works is incorrect, and maybe one of you will tell me about a policy that only pays out in the event of loss and such, but I guess I'd just like to hear your thoughts and experiences. Thanks!