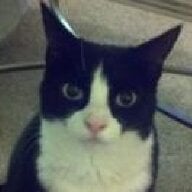 Joined

Aug 8, 2005
Messages

40,225
I thought I had lost my jewelry and I was concerned about the rising prices of diamonds. All my pieces (but one, which I will be taking in next week) have been either bought or appraised in the last 12 months. But I KNOW for a fact that with several of my pieces I could not get something identical for the price I paid and some of them, maybe not for what they appraised at 12 months ago....

My Aurora band for example was insured with a detailed receipt (which lists the AGS #'s of the .32 pointers and other details). I know that if I had to replace it it would cost significantly more than what I paid just 7 months ago because of the increase in diamond prices and in metal prices. How would Jewelers Mutual handle this? Would they have only paid the original jeweler the amount I originally paid, or would they have paid for an equal replacement regardless of the prices now?

I just want to know if I should update my appraisals again, or if it is something I don't have to worry about? I just updated all, so they are recent, but they are all before all the recent price hikes.