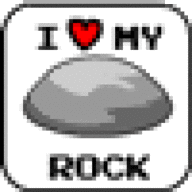 Joined

Jun 15, 2006
Messages

7,485
About 5 years ago I shed 68 lbs. I quit smoking and gained 5 of them back, plus a clothing size. I exercise 4-5 times a week burning about 500 cals a pop and eat a healthy, well balanced diet (about 1500 calories a day) but I forever find myself frustrated and wanting to be one clothing size smaller (the seemingly elusive size 6) even though I am curvy and fit quite well into my current wardrobe and am often told I look healthy and fit.

At what point do you just say enough is enough and stop fixating on the number on a tag? I know I am healthy and take good care of my body but I always want more. I managed my all-time low weight for about 4 months while smoking, which is known to increase your metabolism, but it was really difficult and on a very limited caloric intake (about 1000 calories a day).

So when do you say, enough is enough? When is how you look in the mirror good enough? I am really struggling with my desire to see the number I want on a tag that no one else will and knowing that I''m just fine being who I am where I am. I am considering going on another extremely low cal diet to lose the weight but then I contemplate how long I''ll have to eat that way to stay a certain size and is that size worth it?