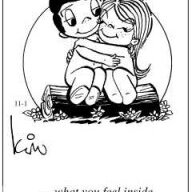 Joined

Mar 1, 2009
Messages

18
I''m going to have one of my own within the next couple of months....and by nature, i''m a worry wart. So I can only imagine how I''m going to be with my ring. Right now I take my diamond necklace & all rings off for the shower, swimming, sleeping...
Some people say to take your ring off for scrubbing dishes (soap scum), pools (chlorine), and some other times..... But other people say that they NEVER take it off because then there''s a greater chance of losing it!
When do you take yours off? Do you ever worry about it just slipping off and falling down the drain?
I think maybe I need to relax