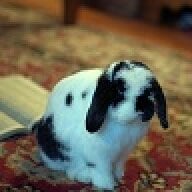 Joined

May 20, 2008
Messages

5,542
I couldn't decide if this thread should go in Hangout or here ... but since it kind of includes recipes, I figured this would be the best place.
What is your favorite mixed drink? For some reason I can't *stand* the taste of hard alcohol, except for tequila - specifically margaritas

I usually mix the following (sorry I don't know how many ounces I'm mixing; I just use a standard shot glass to measure):
juice from 1 lime (sometimes I add some lime juice out of a bottle if the lime is really small)
1/2 shot of Triple Sec
1.5 shots of tequila (I

Patron, but who doesn't?)
It's kind of like a margarita-martini, since it's pretty minimal on the mixers. I looove these and probably make one or two a week (especially now that the weather's getting nicer).
What's your favorite? Post your drink recipes!