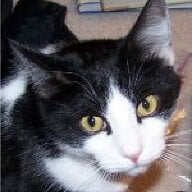 Joined

Feb 8, 2003
Messages

15,880
What is one product you're so addicted to that if the company quit selling the item, you'll crumple and be in complete dispair over? You'd have NO idea what to replace it with?
For me, it's the Philosophy Shower Gels. I LOVE these and always have two or three in my shower that I can to rotate around.
The best is Carmel Apple. It was a seasonal scent for 2008 Christmas. Super yummy.