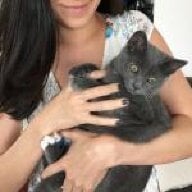 Joined

Sep 6, 2015
Messages

91
Hi Ladies - we've discussed a bit about Daniel M's workload and response time in this following thread:
Just got this 5 stone from DM. Stones that cant be mentioned here but wanted to say I loved working w him and the process was super smooth.
The consensus is that he used to be really prompt with communications and turnaround (up until beginning of this year), but with his recent explosion of workload (mostly from PS) that he is likely experiencing a lot of growing pain.
We have wait times increasing and varying from a few weeks to a few months. It also sounds like he may be bumping up and knocking out simpler projects. I've definitely seen projects submitted to him way later than mine and already completed where I've been waiting for 6-8 weeks now and still don't have a CAD yet.
Some of us still decide to be patient and work with him given his reasonable price/quality of work ratio. If we take our projects to other jewelers, the charge will likely be quite a bit higher. So you'll have to make that decision for yourself - can you wait or do you need fast turnaround on a project?
Good luck and please keep us all posted. I think it helps to know if other ladies are in similar situation, then we collectively know that he is trying to manage tons of projects and it makes it easier to be patient!