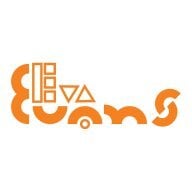 Joined

Jan 15, 2013
Messages

462
I'm surprised that you would still libel the seller with accusations of undisclosed damage. Sure, you're entitled to have an opinion, but that's an ugly thing to speculate on without proof.
I do not accuse the seller of hiding ring defects, but yes, I believe that the ring was damage while still in the seller possession.
Many times in my jewelry practice I have had cases when the owner of some jewelry wasn't aware of some damage - either on the setting, either on the diamond.
I had owners believing that their jewelry is made by some brand name or that the stones are diamonds, just because their husband or fiance told them so.
"Believing" is not a proof that count.
My advise for sellers:
Make an appraisal of the jewelry on your name, and after that put it in a box and lock it in the safe without wearing it any more, and be sure that only you have an access to it.
Make a final inspection of the jewelry prior to ship it.