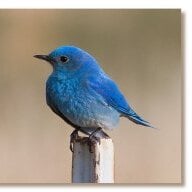 Joined

Apr 21, 2010
Messages

3,932
A chip found under loupe versus a chip being eye-visible ... two different things: Diamonds accurately described/listed as eye-clean may well have a chip or other inclusion/blemish if inspected under a loupe.

FWIW, if I were a buyer of a pre-loved diamond which had been listed as eye-clean and after receipt I chose to loupe it and found inclusions/blemishes that I did not see with my naked eye, that's not on the seller - in my book, the seller accurately described the condition of the diamond.

jetmal, if it were me, and I had disclosed the tarnished area of the setting and described the diamonds as eye-clean, and my buyer chose to return the ring because under loupe inspection she found a chip, that's on her ... in my own mind her return shipping would fairly rest on her and I would feel no onus to share in that cost.

I applaud the graciousness and true PSer spirit of both prinsad and jetmal - thank you ladies for sharing your experiences.