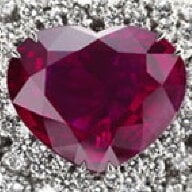 Joined

Apr 17, 2008
Messages

2,682
Also throwing a vote to simple diamond studs if has pierced ears but isn't the type who likes to change her earrings to suit her outfit. This was my graduation present from my extended family and I never take them off (screw backs are a must for me!)

I'm also a big fan of the Tiffany Smile necklaces as simple pieces that can be worn unobtrusively with everyday outfits. VCA pendant would also be beautiful, or a simple DBTY necklace or bracelet like others have suggested.

My personal taste is not to wear bracelets because I find they get in the way too much and I fuss with them. Necklace or earrings are eaiser to wear and not think too much about if she's a low maintenance person.
She doesn't have diamond studs yet. Maybe for her wedding which will probably be in 2-3 years.
I'm guilty of playing with my jewelry all the time. Especially my rolling ring. Such a bad habit. Thank you for the suggestions!