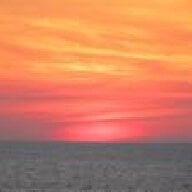 Joined

Sep 16, 2009
Messages

2,330
Ugh, personal teaching story ahead!
I was teaching a friend's sister highschool math during the summer because she was struggling in her summer school class (second time taking the subject). She is a smart kid, she just doesn't care to try. Like seriously doesn't care to try. She didn't do any homework other than her graded assignments. There were loads of suggested problems, but if they weren't graded, she didn't do them. I did as many of them with her as I could during our tutoring sessions, but then she'd have questions like "what's a logarithm?" and I'd have a hard time not doing the face palm thing (they are part of the required learning for the previous grade). I graded all of her marked assignments before they were handed in and they were horrible. I would then show her which ones were wrong and have her try them again (and point her towards pertinent examples in the textbook). If she still had them wrong, then we'd do them together.
I was sure she was going to fail the course again. She hadn't don't three quarters of the exam review the night before the exam. I left there feeling pretty miserable.
Fast forward to last week...she passed! Sure it was a D+, but she passed! Her mom is super mad at the teacher though. How could her lovely, bright, intelligent daughter go from an A to a D+? Maybe its because her tutor helped with the graded assignments and the final exam is a true reflection of her daughter's abilities? NOPE, its the teacher. The teacher is completely to blame
. The mom reported the teacher to the school because of the drastic drop and now he is being investigated by the school.
What happened to talking to the teacher and asking to see her exam?
I feel bad for the poor guy.