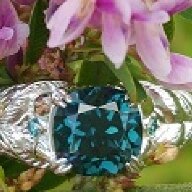 Joined

May 28, 2015
Messages

288
I am getting a diamond from Green Lake through their trade in program. They sent me pictures of 2 diamonds, an I and a J to look at, but I have pretty much ruled out the J because of the inclusion visible to the eye. The I diamond's inclusions are only visible with magnification. I was looking at the GIA report, and it looks like all the dimensions fit pretty well within PS parameters, except for the crown angle, which is 36. How important is that for performance? Am I missing anything important? I am a novice and would really appreciate some opinions on this. I have asked for an IS image, but haven't heard back if that is available yet.
The I diamond is on the left in all of the side by side pictures.
Thanks in advance for your help!