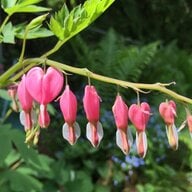 Joined

Feb 23, 2013
Messages

378
These are now my favorite Tahitians as well!
LOL! I should have said that these are my favourite of the Tahitians that I'm so fortunate to own.
The colors!!
Right?! Every time I am tempted by Tahitians online, I gaze at this one (which always sits in an abalone shell on my desk) and back away from the website(s). For my heart and eyes, it would be pretty difficult to meet or "beat" this strand.
Whoooaaaa. We need a bajillion more pictures!
LOL! I will rummage around and see what I have. They're scattered all over the place on my computer, the phone and the iPad. And that is correct, I do NOT use iCloud or all would be organized.
@SparklieBug

Simply breathtaking! His pearls are out of this world.
Yes, I agree, Robert Wans pearls are amazing!
yes more pictures please. love, love the colors!
Thank you! As mentioned, I shall see what I can find for photos.
The pearls often look like those "mystic" beads that glow in various lighting.
Holy bunny balls!!! I'm in love!!!!!!!!
LOL! You're so hilarious! Thank you.
One day I was in a store wearing this strand (summertime) and the sales associate exclaimed, "Oh! I
loooove
your beads!" Inside, I was cackling with laughter and glee. Outside, I was very polite and thanked her as I refrained from saying anything else.

She was genuinely delighted. Me too.