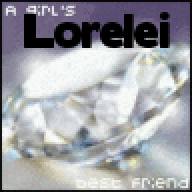 Joined

Apr 30, 2005
Messages

42,064
Happy new week!

Well, last week's thread got off to a great start for the new year, everyone has such a positive attitude and has done really well!

I so enjoy the feeling that I have made this happen for myself, been able to create a fit and healthy body without starving myself, it takes commitment and hard work, but for me NOT working out is not an option any more. I feel so much better in so many ways, it is easy for those just beginning to start working out at a gym, dieting etc to fall by the wayside at the beginning of February, and find it too hard to sustain. There has to be a balance - all or nothing never works. Take small steps to begin with, don't overdo things with working out, fitness and increased endurance take time to develop, DON'T think you have failed if you decide to have that cake with your coffee. Here on this workout thread we are not about perfection, but about BALANCE. We work hard to stay in shape but we play hard too. We have mostly found a way which works for us long term, but if we really want that piece of cake or the chips we have them - but maybe work a little harder in the gym the next day to compensate!

Going towards the reward is the same as any journey - you will find rocks in your path at times, but keep moving forwards! Keep on practising making better choices for yourself, results will come, these will spur you on until working out and all the other benefits of taking care of yourself become second nature!

Most of all ENJOY the journey and the anticipation of the new, fitter and healthier person you will become!