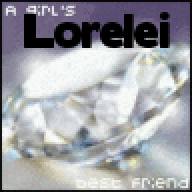 Joined

Apr 30, 2005
Messages

42,064
Happy new week all!
Spring is kicking and screaming all the way, but slowly and surely she is beginning to make her prescence felt in the British Isles. I have daffies and violets in the garden, birds are singing, trees are budding, intermingled with more horrible rain and mud...

Anyway, I was thinking now is a great time for us to reevaluate our goals, T shirt weather isn't far off and you can make a huge difference in 8 weeks when the nice weather should be here ( even in England!) Just by working that bit harder can make the difference between wearing that tight T shirt and loving what you see, or having that niggling doubt that you spy back bacon or the old gut is protruding a little too much etc. So onwards we go WWTers, we will all be able to make great changes in time for the good weather!
Thanks for your kind words MrsSalvo, I will definitley pass them onto Hubby. I am so proud of what he has achieved for his health, his blood pressure was a concern for many years, so this is huge for us!!!!
Rod, I am rooting for you whatever you decide to do, what a major spanner thrown into the works....