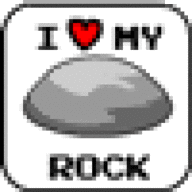 Joined

Jun 15, 2006
Messages

7,485
Monarch: Care? Of course we care! That is absolutely fantastic. Good for you for finding the motivation to stick to it! It''s really hard, I know. Be so proud of and kind to yourself!!

Mara: Glad you had two fun splurge nights!

DeeJay: It''s funny how our bodies adjust and the things we used to have room for in our stomach''s changes.

So I stuck to my promise to myself not to eat anything at the house warming and I was totally successful. I saw quite a few people for the first time in about 6 months and it was quite embarrassing to hear them proclaim I''d gotten skinny. I think the nicest compliment I recieved was from a woman I walked the 3 Day with. She said "you''ve always been on the small side, so that last little bit has just made a huge difference." It was so very sweet. Anyways, they made all sorts of yummy looking foods, cheese breads, enchiladas, crab cakes, and on and on. I had a glass of water and that was it. It''s a good thing ''cuz at dinner I ATE! We started off with a fried artichoke appetizer which was yummy. I had filet mignon and french fries. I ate about 3/4 of a rather large serving of fries and about 7/8 of the filet, it was wrapped in bacon and I took that off and gave it to John. Our waiter was awful (delivered our app order and walked away leaving our menus on the table, still not having taken our dinner order, came back twice to tell us the specials, and on and on) and we were both ready to be home so we skipped dessert. I had a bowl of Dreyer''s slow churned 1/2 fat mint chocoloate chip ice cream when we got home which was yummy.

I think instead of working out on the elliptical today we''re going to hike around the lake. It''s about 6 miles around and lots of hills, so good for the gluts.