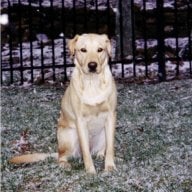 Joined

Jan 3, 2005
Messages

19,132
Hi everyone,
can i just say how much I love this thread

..
anyway, the lasagna was a HUGE hit, everyone loved it and a few even went back for seconds. The brownies were so yummy and they are gone so no leftovers for tomorrow. i made a salad with tomato and fresh alvacado and had light dressings for everyone. it was such a great meal and everyone said how nice it was to not feel stuffed or yucky for eating a heavy meal. thank you mara for posting the recipe. I copied a few others from the recipe thread and can''t wait to try them
joining the gym tomorrow so I''ll finally be able to start really working out again and can''t wait to start reporting with the rest of you.
i agree DJ not to beat yourself up, you''re losing weight and you did excerise and those splurges are OK every once in a while.
oh and had the biggest grocery run today than I''ve had in forever. so many items were from what I''ve read here. bought the hostess cupcakes to try along with more fiber bars and larabars, a bunch of frest fruit (so glad it''s back in season and coming so much fresher here) and ingredients for the next few dinners. NO chips or processed foods other than what i mentioned and a few snacks for the kids which I hide from hubby

I hope you all have a great night and happy friday tomorrow...