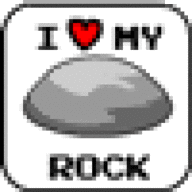 Joined

Jun 15, 2006
Messages

7,485
I just wanted to chime in to second Mara''s sentiment that eating "normal" foods while losing weight is the way to go, Marcy. You are doing all of the right things, and they are clearly working!!!

Mara, I think Chicago was a one shot deal for us, John has re-geared his business towards staying here and if he had to make another shift to move he might flip a lid. We did talk a bit about it today, and he is pleased with the direction his business is headed in; he just wishes CA wasn''t such a tax-happy state, it would make our lives much easier. Not much we can do about it, aside from vote, so we''ll just make the best of things here, where life is already pretty darn good!

Jas, you crack me up! Your Garden Walk sounds so fab, hope you enjoyed! And hooray for inches lost!

Skip, I missed that you fell, oh my! I hope you''re okay. I''ll be thinking about you tomorrow (your results).

Rod, your weekend sounds quite wonderful! I''m sure you enjoyed. They do go too quickly!