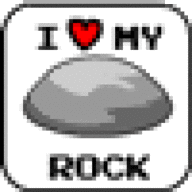 Joined

Jun 15, 2006
Messages

7,485
Morning WWTers!

Marcy, don''t thank me for repeating what''s been proved to be true! Sorry you have to go RV shopping today, but it sounds like you made a good tradeoff.

Skippy, your evening sounds like fun! Good for you for getting that early morning walk in. Italian brocolli is smaller than regular brocolli and it''s bitter; it has to be cooked a certain way or it can taste awful. It has to have a more technical name, but we buy it from this great Italian grocery store in Little Italy so that''s what I''ve taken to calling it.

Rod, sounds like you had another great Friday evening. It was nice to relax.

No clue what''s on the agenda today. I am feeling the urge to go do something. What is the question!