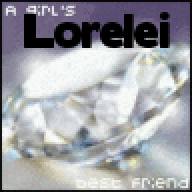 Joined

Apr 30, 2005
Messages

42,064
Happy new week all!
Everyone is doing such a great job - well done everyone and our racers too Mara and Dani WTG!!!!!
I was thinking about how self defeating a lot of these strict diet plans can be and unrealistic too, judging from these success story ads. I find it difficult to believe ( call me an old cynic

) that many of these slimmers have suddenly seen the light and just adore eating tons of fruit, veg and chicken and not much else, after eating several pieces of buttered toast for breakfast, half a packet of chocolate cookies for elevenses, pie and chips for lunch, and take out for dinner, with various candy bars in between!

If they were the sort of person who enjoyed eating all of these things, they wouldn't have had a weight problem to begin with!!! I will admit it, I like junk and have a very sweet tooth, I am not keen on fruit and vegetables, but I fight to find a healthy balance. I have a little chocolate daily, try to eat some tinned fruit and fit in some veg where I can, but it doesn't come easily to this carb loving, junk craving chocoholic!
I think by denying yourself too much and trying to eat like a double distilled saint

, means that once the feelings of deprivation set in, it is easy to rebel and eat everything in sight, whereas a bit of balance may help keep you on the right path. I think that is why this thread works, because we believe in enjoying yummy things in moderation, but also keeping active and working out, again it is a balance with being active, trying to eat carefully most of the time and an odd treat to look forward to!
Have a great week all and you may wish to know the weather here is
still
PANTS!!!

PPS - Mara, was the coffee creme brulee
very
delicious?