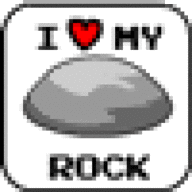 Joined

Jun 15, 2006
Messages

7,485
Mara: I made a pepperoni pizza from scratch that came out a bit lopsided and strange, but this pizza is cooked in a 13x9 pan, so you don''t actually have to shape the dough, just spread it in the bottom of the pan. I still found it to be a bit difficult to work with but it turned out yummy so it was worth it.

I burned 400 cals in 45 minutes on the ellliptical, so I''m still on target to hit my goal for cals burned this week. Then I went and scrubbed the bathrrom shower with a toothbrush, so I just added a bit more burn, but I obviously don''t count that towards working out, it just felt good to get the shower sparkling clean.

John has some short rib recipe for 350 cals that he is going to make tonight, with veggies and a salad, sounds good to me.

My body feels stagnant re: weight loss so I''m trying to stay off the scale so as to not get disappointed because I''m doing really well exercise and calorie wise and I don''t want to get disappointed.