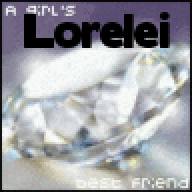 Joined

Apr 30, 2005
Messages

42,064
Happy new week!
What a success last week''s thread was - so many hits and posts, keep it up folks!




I wanted to begin this week by bringing up safety when working out, due to the fact that my shoelace came undone the other day when I was on the treadmill, and I almost went flying. Accidents can happen so easily with any activity and working out is no exception. Shoelaces aren''t an obvious one, but I make a point now of doing a double knot on my trainer laces which won''t work loose. Pay attention to what you are doing, don''t overdo things and also make a point of checking on your form when you are using equipment and weights. Just take a moment to make sure you are in the correct position when using weights and or the machines to avoid injury and that you are also wearing suitable and safe threads when working out! If you experience pain when working out STOP!
Ok message delivered! I did an hour cardio last night, went really well. I was reading that if you don''t use the arms so much on the elliptical it works your core more, so I might go hands free in future for part of my elliptical workout!
Have a great week all