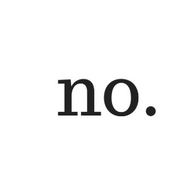 Joined

Aug 16, 2007
Messages

4,453
hippi_pixi|1410172014|3746866 said:

AsscherHaloLover- You've definitely got the ball rolling. sounds like removing the implant went well and you're all set for TTC!

Toopatient - I'm sure it won't be long before this awkward limbo stage is behind you

We haven't moved yet... My husband started a new job 2 days a week, on top of the 4 days he was already working 8-7. He wanted the overlap to be sure the new job was a keeper before giving notice at the old. the new job is not working out as we had hoped, they hired him and offered him 2 days a week until we move but he works on commission and has only had a couple of hours work on the days he had any work at all. so he's now looking for something else. We're in talks with a job we turned down a month ago that we know realise has better prospects but I think needs someone full time very soon and he needs to give 2 months notice. so I'm trying to convince him to have a leap of faith and give his 2 months notice, so we can just move on with our lives. we have a decent amount of savings to survive a lean period if need be

I'm very excited to move because it is barrier no. 1 to TTC, but finding the situation very stressful too. I'm also waiting to give notice to my work until we know when we are moving, I'm so beyond ready to do this since i emotionally checked out of this job a year ago when we decided to move.

I pretty much told hubby that come december I am trying for a baby. with or without him

he's allergic to change but is coping pretty well with it all

apparently William and Kate are expecting number 2!
Ugh there's nothing more annoying than job changes and moving! I hope it all comes together within the next month for you and you can be comfortable with your December timeline.