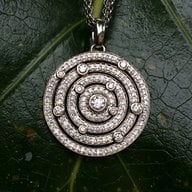 Joined

Dec 9, 2008
Messages

2,260
Any updates?

I'm doing a really bad job at being patient. DH and I would start trying now if we didn't have a big overseas trip booked for May/june to visit DHs parents ( and also a teeny bit because I don't think kids appreciate having birthdays close to Christmas).

Tbh if I knew that if we did get pregnant I could still travel safely we would go for it, however as it is such a long flight and it would be a drama to get travel insurance which covers pregnancy complications, it seems like it's probably a bit negligent to try now.

In the mean time I have gone full on baby crazy and also started taking folic acid. Must maintain sanity for a few more months!