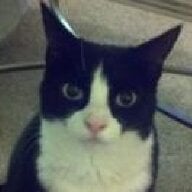 Joined

Aug 8, 2005
Messages

40,198
SO I found my stone for my RHR!
Eyeclean ( with a small chip) J/K OEC (I'll post the picture in second) and 6.7 mm.
So I'm considering setting options. I plan on taking the stone to Joe Escobar to see what suits it best before making any decisions, but I want you thoughts on the designs I'm considering.
I want something Deco inspired. I love step cuts and if the stone looks good with them, I would like a design that uses baguettes or carre cuts in some way.
I want the design to look like a RHR and not an engagement ring.
So here are your options to date! There are seven of them and you can vote for your top two.
There are 7 of them so I will have to post them in two posts.