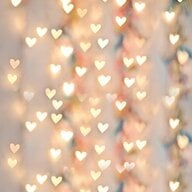 Joined

Jan 6, 2020
Messages

153
Hi there. I'm looking for some advice on settings.
My fiance proposed with a custom designed ring from Vrai. But it's started to bend a little and it's only been a month and a half, which breaks my heart because I love my ring.
The (very kind) rep at Vrai offered to fix the setting for free, or suggested resetting the stone in their new settings which are .25mm thicker in the band and have a slightly different (stonger) basket.
She said they can rotate the setting so it is east to west like the one he proposed with.
I'm hoping someone here knows about the quality of Vrai's current settings or can make an educated guess on durability of the setting based on the photos.
new settings:
The Signature is our refined interpretation of a classic solitaire diamond engagement ring, made with sustainably created, lab grown diamonds and solid gold.
www.vrai.com
Current bent setting (I bent it back by hand after this):