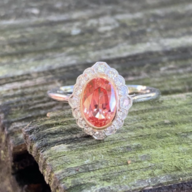 Joined

Jan 26, 2019
Messages

743
Granted, Trump is a terrible communicator and his style of speech is a challenge....but one needs only a bit of intelligence and comprehension skill to put his comments in proper context and understand what he was saying. In no way did he suggest that White Nationalists and neo-Nazi's are fine people.
In fact he said the opposite, several times.
Yeah ok, that's why Trump re-tweeted a video where his supporter chanted "White Power". Or do we lack reading comprehension and listening skills there as well?
Please enlighten me.