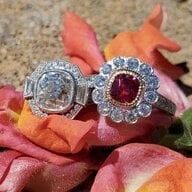 Joined

Aug 22, 2012
Messages

7,206
No one here, including me, said otherwise. I just pointed out that Harris didn't say she was ever unilaterally coming for anyone's guns.
I'm sorry but I have to respectfully point out what you said.
Except she didn't...some common sense

regulation

including the banning of assault weapons specifically isn't the same thing as dissolution of the Second Amendment.

Sen. Kamala Harris, a Democratic candidate for president, has not called for Americans to "surrender" their guns, as social media posts wrongly assert.

www.factcheck.org

The 2020 U.S. Democratic candidate is definitely on the record saying she wants stronger gun-control laws, but what exactly did she say?

www.snopes.com
Regulation is done by Congress, not the POTUS. Her willingness to do anything with regard to gun control by EO is against the Constitution and would be struck down by SCOTUS.
Your response was to
@1ofakind
's post where she speaks of constraint, not dissolution.
She's got a 'law and order' background to overcome with the current BLM mobs and sympathizers. At the same time she may have a rough time with the conservative dems (if there are any left) because of her threats to constrain the 2nd amendment by executive order. That won't pull in any moderate conservatives either.