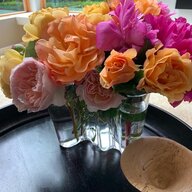 Joined

May 26, 2009
Messages

391
I just read this awesome discussion on step cuts and virtual facets and it has helped me better understand my diamond preferences so much.
https://www.pricescope.com/communit...so-cool-in-low-light-anyone-else.83928/page-2
Did
@strmrdr
ever do a class on the topic? Are there other such threads (I searched but this seemed to be the one)? I am particularly curious about the idea that virtual facets as the diamond is in motion. (The discussion in the thread about the virtual facet going from leaky to winky and it forms and unforms when the diamond moves through its tilt was a real a-ha moment for me.)
I was thinking about this when I was watching this vid on IG:
https://www.instagram.com/p/CPqtgRzlQZu/?utm_medium=copy_link
(the second vid posted illustrates the phenomenon I am curious about) Its like the crown virtual facets rains a snow storm of tiny virtual facets down. It seems like this is a slightly different that the "hall of mirrors" effect that I've seen some ECs create (where even when you look from an angle through the table the hall of mirrors seems to extend).
So I am wondering are these two effects part of every EC and the cut creates different balances between them? Is the prominence of windmills an indication of which way a stone will behave?
I feel sheepish asking these questions because I know answering it depends on the time and knowledge of the step cut experts on this forum, and that feels a bit like taking advantage. I am grateful for any insight or direction to other sources! TIA!!