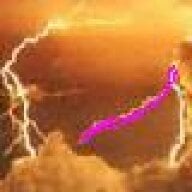 Joined

Nov 1, 2003
Messages

23,295
Date:

9/2/2008 2:16:20 PM

Author:

Serg

Re: The larger the virtual facets the larger the flashes coming from the diamond will be, but it also takes more movement to make them flash on and off.

Karl,

It is Misleading statement.

Do you mean diamond with big virtual facets or one big virtual facet needs bigger movement to catch light source?

Bigger virtual facet could catch light source faster than small virtual facets ( one big facet will catch one source light more often than one small virtual facet. But diamond with big virtual facets could catch light source much more rare than Princess cut)

Two virtual facets with same size could collect light source with quite different probability. It depends from angular speed.

Virtual facets what create head obscuration have usually low angular speed( could be even zero)

Angular speed( DETAS) and Size are both important to catch light
Yes I am aware of angular spread.
Where it is gathering the light is not relevant to what I am talking about.
The size of the returned light beam and the separation between them is.
It takes more movement to move a large beam over the eye going from on to off and it requires more movement to cover the separation.
One diamond could have 200 large flashes and another 50 small flashes and it would still hold true that the larger flashes and larger separation take more movement to go from on to off.