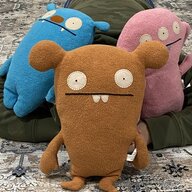 Joined

Oct 24, 2012
Messages

10,298
Sorry, this will be a long post for a thread on a band…
When I first received my Jocelyn, I knew I wanted something from Victor to wear with my new e-ring. I was sure initially that I wanted an eternity band with single cut melee to exactly match the shank on the e-ring. Then, as I wore the e-ring by itself more, I discovered that I loved the shank and the single cut melee so much. I did not want to have anything next to it that would obscure my view of the shank. I then considered an engraved platinum band. When I tried one on IRL, from a distance, the engraved band just looked like a band with unsparkly, dingy diamonds next to my gorgeous e-ring. Thus I nixed that idea. I felt attracted to a shiny, squared off band, and I tried it on. Surprise. It looked fabulous with the Jocelyn.
So these were my requirements and why I went with Victor to create this ring.
1. Band height and width must exactly match the e-ring shank height and width. This symmetry just looks most pleasing to my eyes. When I looked at stacked rings, they always looked best when the size of all the rings is the same. Thus I wanted Victor to make it to ensure this would happen.
2. I wanted the shape of the band to be squared off, just like how the Jocelyn looks. The top of the shank is flat with right angles around. With no engraving, the surface would be really shiny and bright. The only issue is that I might need to get this polished every several years since platinum will show the wear. Victor made this exactly as I asked.
3. I wanted a notch in the band so there would be no rubbing on the prongs where they protruded where they extended from the shank. Victor made this notch exactly wide and rounded enough to prevent rubbing.
In the process of resetting my e-ring and creating a new band, I discovered how truly anal and matchy-matchy I am. I didn't want the stress of a difference between the height and width differences between the band and the shank of the e-ring, which would undoubtedly occur if I had a separate vendor who did not have the e-ring create a matching band for me.
I sent my e-ring off on a Wednesday. He received it on Thursday. He emailed me on Monday to inform me that he had finished and asked me where he should deliver the ring. I received my rings on Tuesday. 7 day turn around. He originally told me it would take him 10 days. I received emails from both Victor and Paige on Tuesday to ask if I received the delivery.
I love this look, and everything feels very complete to me. The whole set feels very modern and clean, but still so gorgeous. I am really happy that I went with this very plain band. No regrets at all. It feels very me.
I want to add a comment regarding his style of communication, just based on my observations. When I received my band, I sent him an email with 8 sentences thanking him and sharing my thoughts. He responded with two short sentences. (Generally speaking, my sentences and words that I write compared to Victor's responses are 8 or 10 to 1.) Did I take any offense or consider it lack of interest on his part? No. He's not a gusher. But that doesn't change his strong sense of personal integrity and pride in his work, and of course not the quality of it. I would encourage that anyone who is considering working with him not to be overly sensitive or read too much into the brevity of his responses (if they are brief). To me, he is an honest and hard-working man who whose primary concern is that his clients are completely happy and satisfied with the pieces that he produces.