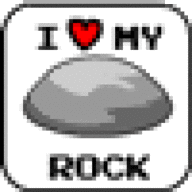 Joined

Jun 15, 2006
Messages

7,485
There was some discussion about this going on in the WWTers thread and there seemed to be quite a bit of interest in the topic so I thought I''d create a thread about it instead of hijacking...

To respond to your post Amber, I agree with you to a certain extent. My MIL gave birth to my husband when she was 47, his dad was 51. My grandmother gave birth to my dad when she was 45, his dad was 48. They had wonderful lives and were raised by people who had more life experience to share with their kids. The downside is that at 38 my husband has no living relatives, his mom passed away in February and now there is no one. It''s a bit sad to know that if we ever have children they won''t get to know their grandparents on his side. My dad lost both his parents by the age of 33. My sister and I never had the opportunity to know my grandparents, but we are lucky enough to be surrounded by a huge family, (my dad is the youngest of 8, his older brother died about 5 years ago), including an aunt who has taken on the role of the family matriarch. I am lucky that my dad was born into such a large family. There is definitely a void in our lives because my in-laws are deceased.

I agree, Mara, there is a wealth of information available to us. Other things that weigh on my mind...the overpopuation problem, our ability to adopt and willingness to do so (it''s a scary prospect), the state of of our nation and international relations, etc. It makes the decision even harder to make.